Coleford Area Walking Festival (15th - 21st May)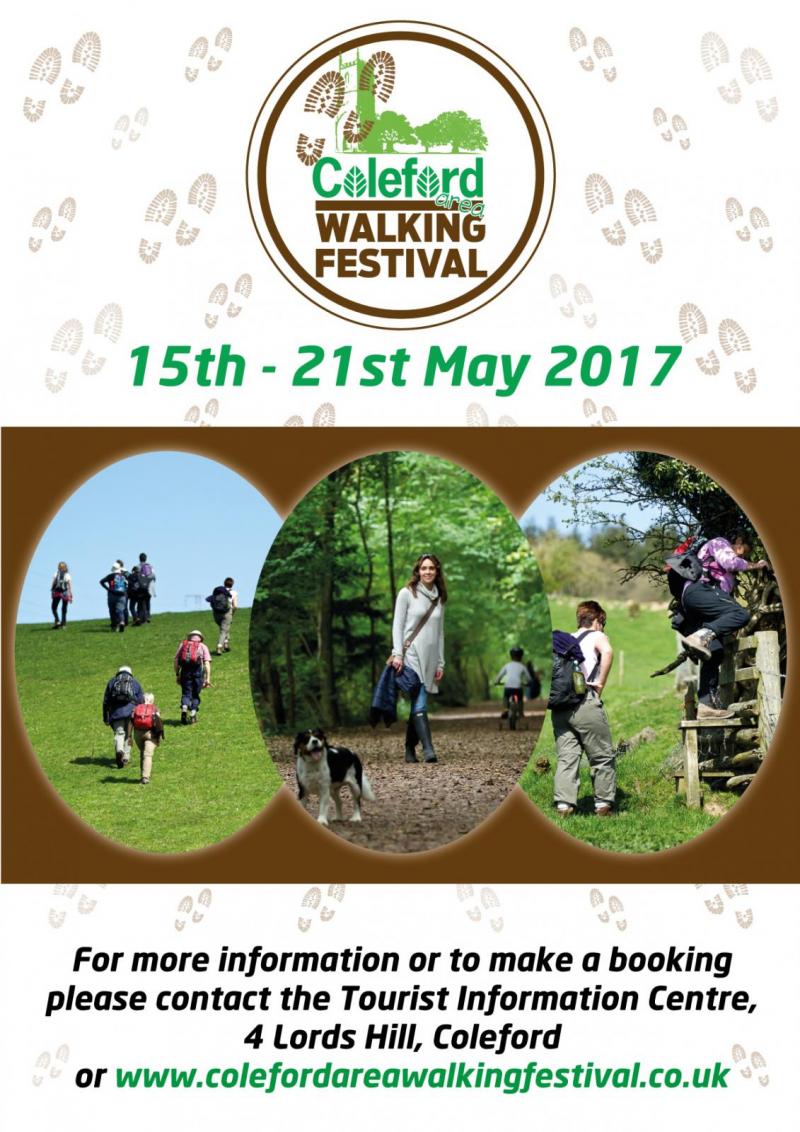 New for 2017!
Coleford is pleased to introduce a new 7 day walking festival featuring 25 walks to suit an audience of all ages and physical abilities.
Full details of all walks and booking forms available from www.colefordareawalkingfestival.co.uk or the Coleford TIC.