Coleford Festival of Words (3-9th July)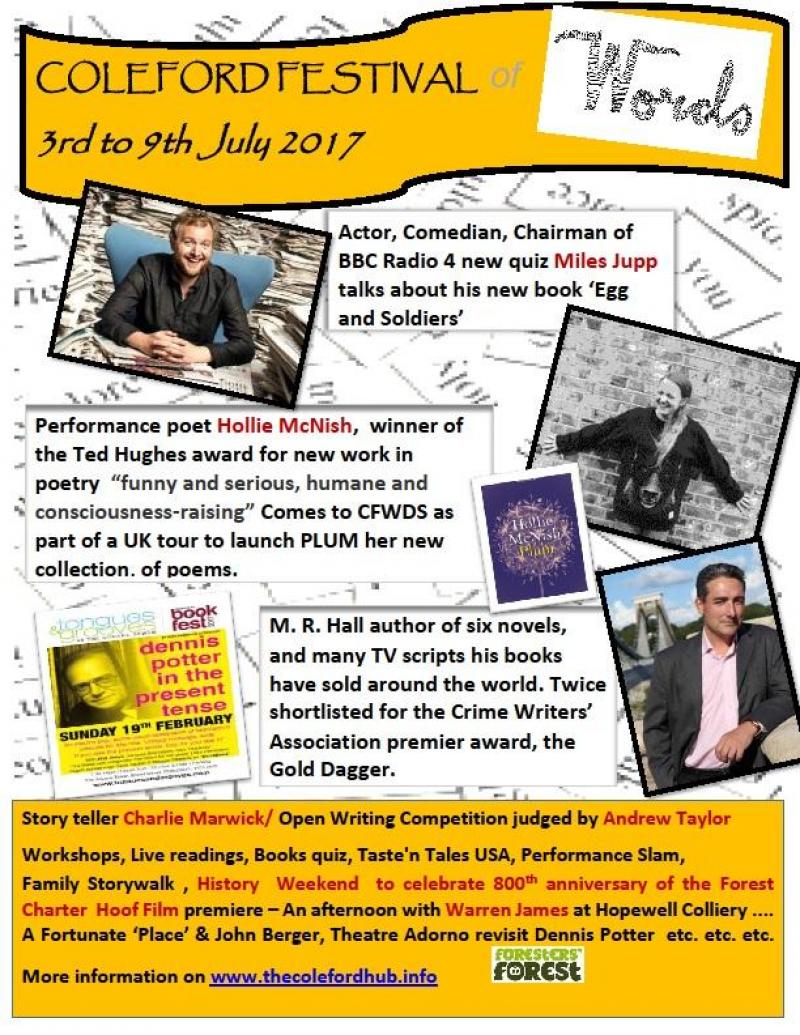 Also featuring:
Dennis Potter In The Present Tense
TV dramatist and playwright Dennis Potter was the ultimate Marmite figure – one minute delighting millions with musical plays such as The Singing Detective and Pennies From Heaven, the next causing outrage and controversy with productions such as Blackeyes and Brimstone & Treacle. In this performance piece, electro-acoustic duo Project Adorno present a contemporary interpretation of Potter, through an ambient segue of original songs, video and spoken word extracts from people who knew or had some connection to him and his work.(45 mins)
Buxton Fringe review 2016:
"Project Adorno have to be admired by their tenacity and thorough research, thereby generating a unique and very enjoyable nostalgic work."
Thursday 6 July


Coleford Baptist Hall, 

27 Whitecli­ff , Newland Street, Coleford GL16 8AJ


£5/£4