Hospital Saturday - Scarr Bandstand. 230 'til 5pm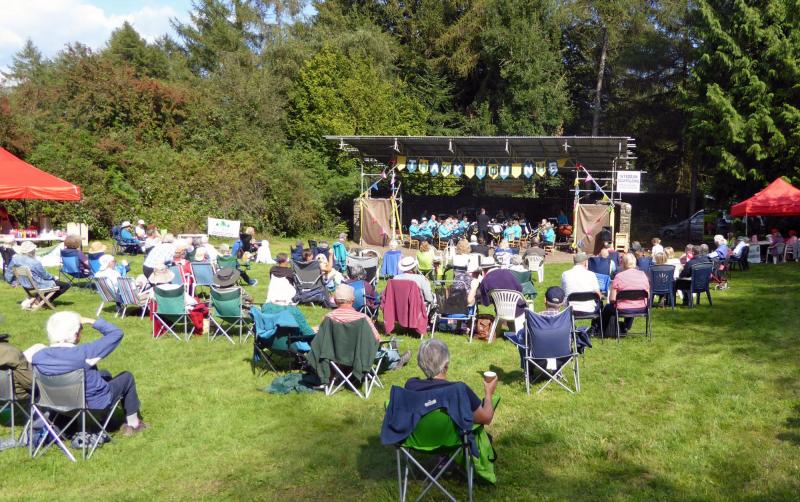 SCARR BANDSTAND, GL16 8JA  (one mile south of Coleford on the B4228)
Saturday 23rd July from 2.30-5pm
HOSPITAL SATURDAY
Enjoy the Forest's premier outdoor venue with an afternoon of great music from:
FOREST OF DEAN BRASS BAND
ROSS TOWN BAND
FREE ENTRY
 - there will be a collection, with donations given to Friends of Dilke and Lydney Hospitals
Hospital Saturday is a celebration and 'thank you' to today's local medical staff.
Special VIP surprises for NHS staff - just announce yourselves at the gate!
The event is a tribute to the "Hospital Sunday" fund-raising events that took place at the Scarr Bandstand during the first half of the 20th century.  Brass Bands marched to the Scarr, where several thousand people gathered to hear the music, listen to speeches and a church service, and donate funds for local hospitals and good causes.  "Hospital Sunday" fund-raisers stopped once the NHS began.
Bring a chair or rug if you can - some chairs available
Disabled parking and flat access
Refreshments and bar available - or bring a picnic
Well-behaved dogs on leads welcome
SPONSORED BY ROYAL FOREST OF DEAN ROTARY CLUB
A FRIENDS OF SCARR BANDSTAND EVENT
www.scarrbandstand.co.uk